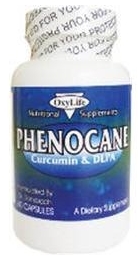 You can buy phenocane online via our secure website or feel free to call 1-800-922-9375 to order by phone.  We offer fast, free shipping with every order.  Phenocane is available in bottles of 60 vegetarian capsules or 120 vegetarian capsules .
Every order of Phenocane includes fast, free shipping from our Lehi, Utah warehouse.
Buy Phenocane (60 Capsule Bottles)
Delivery is via the US Postal Service with most orders arriving in 2-4 business days.  If you prefer to order by phone please call our order line at 1.800.922.9375.  We appreciate your business.
Buy Phenocane (120 Capsule Bottles)